Denis Rafael Nassar Baptista - BMus, MMus.
Composer, Arranger, Orchestrator & Pianist
Full time music instructor and Program Coordinator of the Songwriting & Recording program at Prairie College Music Director and Composer at My Land Productions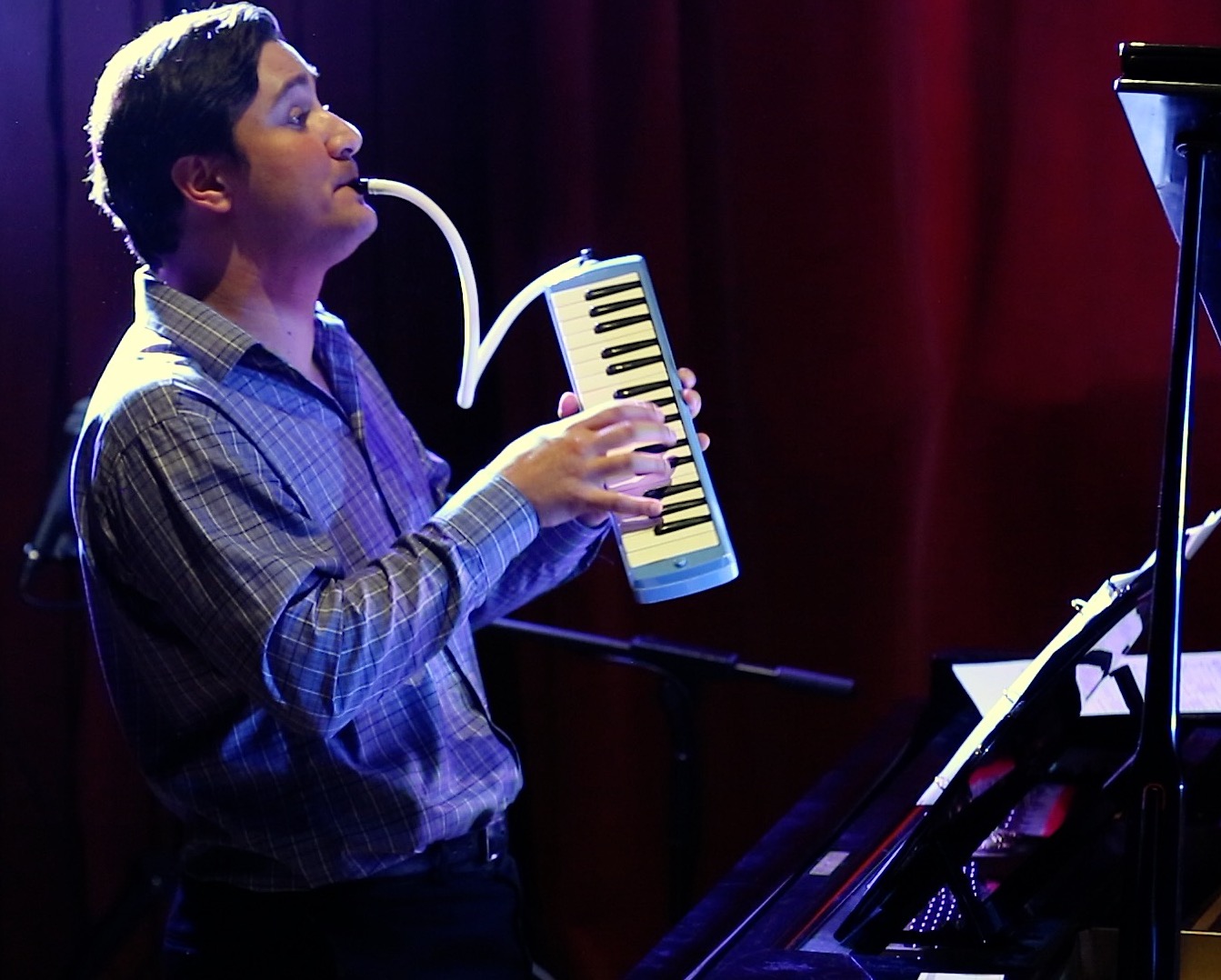 Denis was born in Bauru, a city in the province of Sao Paulo - Brazil. His compositions cover a variety of genres: instrumental, choir, electroacoustic, music for video and theatre. As a Brazilian he has special passion studying Brazilian music and bringing a different flavour to his performances and compositions.
Before going to university, Denis studied classical piano with Suzana Saconato and the cuban pianist Rosa Tolon. He also started his Jazz piano and Brazilian music studies with Daniel Magalhães, a pianist and percussionist from the Tatui conservatory.
He holds a Bachelor of Music in Composition from the University of Campinas (UNICAMP), Brazil. During this period he studied composition with Denise Garcia, Luiz Henrique Xavier, Ney Carrasco, Jonatas Manzoli, Silvio Ferraz and José Augusto Mannis.
He took courses in musical analysis with Claude Ledoux (composer and professor of musical analysis at the Paris conservatory), generative improvisation course with Alexandros Markeas (professor of composition, piano and improvisation at the Paris conservatory) and a course of musical heuristic with Ricardo Mandolini (composer and professor at the University of Lille III).
He studied jazz piano, brazilian music, harmony, improvisation and arrangement in popular music with Hilton Valente and Rafael dos Santos (professors at UNICAMP).
He moved to Canada in 2010 and since then he has been giving concerts, workshops, and masterclasses in conferences and events. He also composed a series of piano pieces that have been performed in festivals in Canada and tours by pianists in Brazil.
From 2012 until 2014 he studied piano pedagogy, piano music interpretation and other topics with Michael Angell.
Denis Nassar completed his Masters degree in Music Composition in 2017 at the University of Calgary being mentored by Allan Gordon Bell. During the time at the U of C he also had the chance to study research techniques with Friedemann Sallis, analysis of contemporary music with David Eagle as well as composition with Laurie Radford.
AWARDS
In 2014 he was awarded the "Queen Elizabeth II Graduate (Master's) Scholarship" and was invited to speak in Athens, Greece about his work. In 2015 he received the Richard Johnston Award for his advanced skills in chamber music composition and an award for outstanding accomplishments by the Government of Alberta. Also, in the same year he was a finalist at the Land's End National Composers Competition in Canada and his piece "Kosmos" received an award.
He is currently a full time music instructor at Prairie College in Three Hills where he teaches songwriting, music theory, music history and music arrangement. In 2019 he will be composing a musical called "Green Pastures" and some pieces for flute and piano with the intention of starting his next piece for orchestra "Song of a Dry Land".